Joe Ifah
Meet Joe Ifah – he's the bos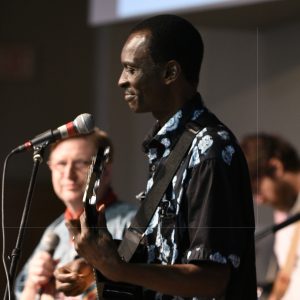 s around here. He's been producing music for over 20 years. He first set up Joi Studios in Ibadan, Nigeria, in 1997 – first in that city to own and run a 24-track digital Audio Work-Station. Hundreds of jobs later, this driven veteran only gets better.
Joe Ifah is a unique Christian music artist, with a passion-toned ministry spanning more than three decades. He's moved around a bit, and has released some 12 albums of his own. Joe may not be famous, but he has earned a lot of respect. He's a father to many, and has trained a number of producers/sound engineers doing great out there today.
---
Mayowa Ifah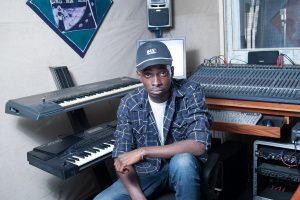 The surname and the looks definitely give him away – yes, he's Joe Ifah's son. And he sure looks determined – to be the best producer around you bet. He's hacked furiously at audio production tools like Cubase, Nuendo and a host of other plugins, to ensure that your work shines when you get here.
A proficient drummer who keeps his sticks close by even when twiddling deftly on keys, Maeyo has developed a sound appreciation of music. From Contemporary Gospel genres to Trap or Afro, he's your guy.
Mounted atop his seat at Joi7, eager and determined to unleash utter excellence, a Bachelor's degree in Information Technology sticks out of his pocket. If you need a great website built and maintained, tap him; he'll happily take some time off music-making to fix that for you – for a reasonable fee.
---
We love our customers, so feel free to visit during normal business hours.
Behind Panam School of Music Minstry, Hwolshe, Jos, Plateau 930271, NG.
Hours
Mon – Fri || 9:00 am – 5:00 pm
Sat || 9:00 am – 2:00 pm
Sun || Closed
CALL? 0803 348 3519, 08183165015